Nevxet machine pistol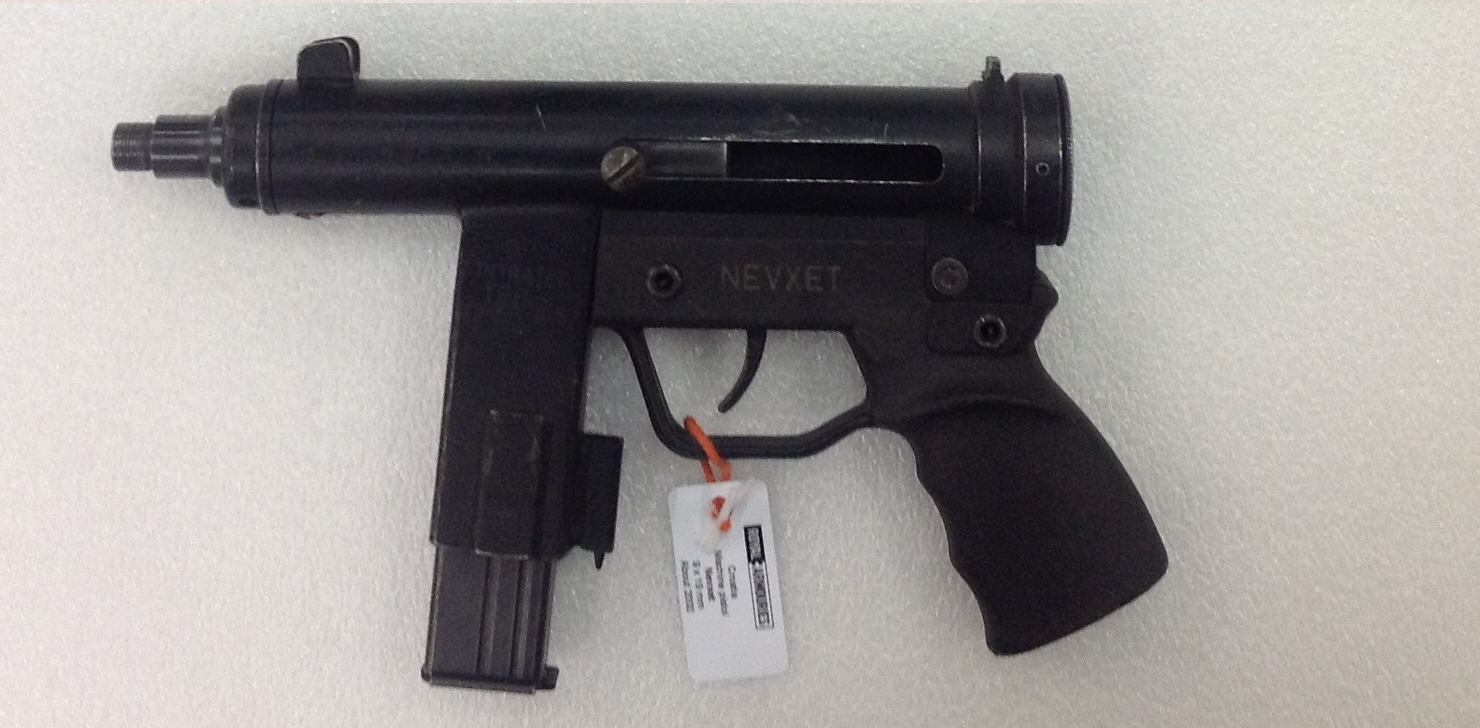 The Nevxet is a small and rather crude design that seems to have originated from Croatia. These guns are very basic 9mm blowback machine-pistols using components from the Zagi M-91 submachine gun, including the HK-type pistol grip and the cut-down magazine housing, which is stamped with a fake Intratec TEC-9 marking. The receiver is a basic tubular type with a cocking slot on the left side, from which the bolt handle - which is a literal bolt - protrudes. The barrel is threaded to take a long suppressor attachment. Nevxet machine-pistols have been confiscated from criminals in various countries across Europe.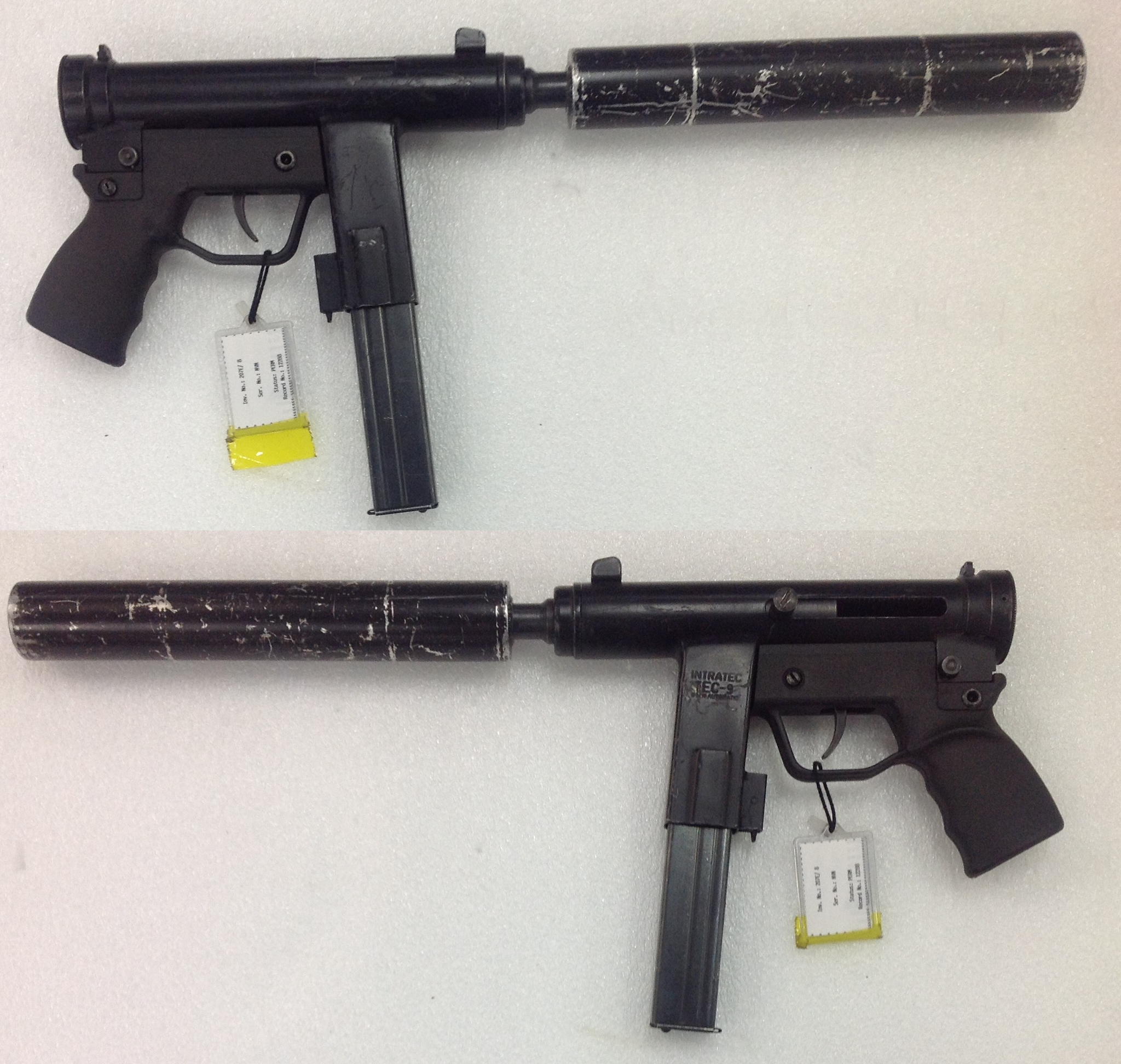 The suppressed Nevxet machine pistol.